BOTTONATO 4/11 90% cashmere 10% silk color jeans cones 500 gr
BOTTONATO
Nm. 4/11
90% cashmere 10% silk (silk are button)
Knitting machine 5
Needle 4-5
Crochet 4
Previous lowest price was €73,20.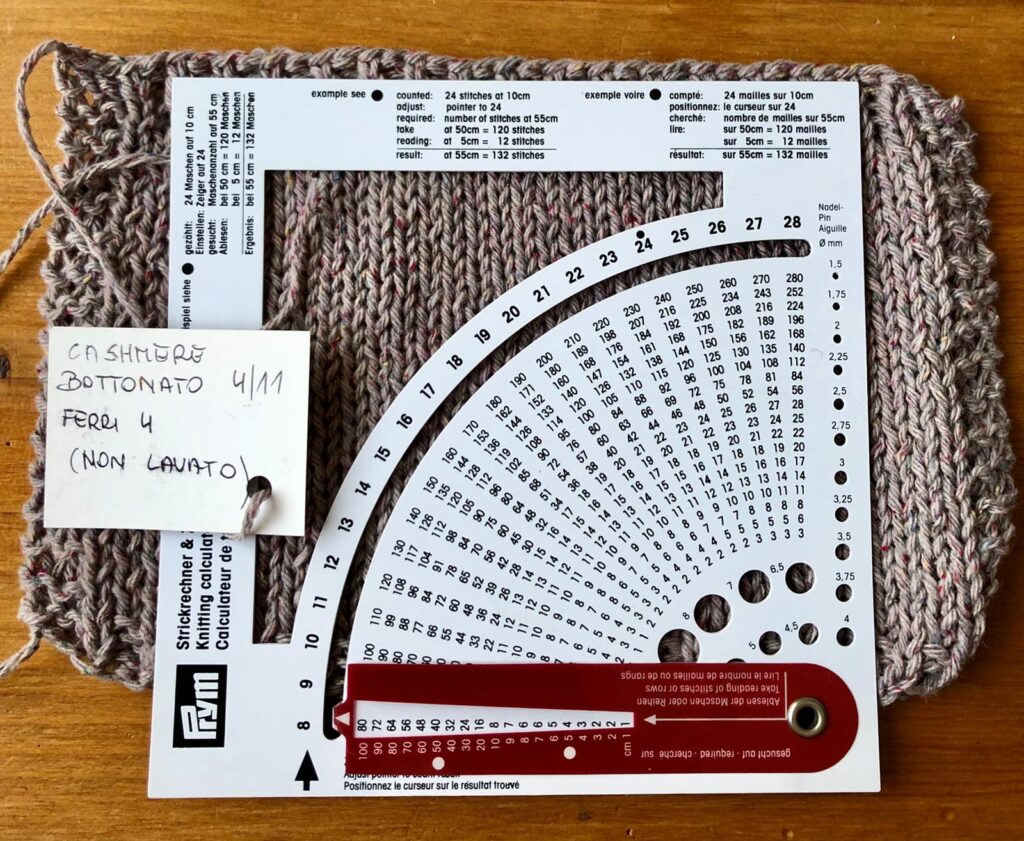 Recycled cashmere yarn from our production. Here are our tips for working and washing this yarn.
It is always essential to make a sample and wash it before carrying out the definitive work.
To obtain maximum softness I recommend dry cleaning the garment and then washing the garment following the advice below. Dry cleaning can be done at any dry cleaner that can wash knitwear.
The wash indicated is very delicate and the presence of vinegar will be an excellent descaler:
– Machine wash at 30° for 7 minutes with very little detergent for delicate items and a drop of white wine vinegar
– Rinse in the washing machine for 5 minutes
– Centrifuge at 400/600 rpm for 5 minutes (or as little as possible)
– Dry flat without exposing to direct sunlight
Machine washing should only be done the first time, after which the garment should always be washed by hand in a basin with warm water.
During the first two or three washes, excess hair (short fibre) may be released, after which the yarn will stabilize.
This yarn is very resistant to pilling.
Additional information
| | |
| --- | --- |
| Weight | 0,7 kg |
| Color | |
| Knitting Machine (gauge) | |
| Thinness Nm | |
| Needle | |
| weight (gr) | |
| Price/Kg (VAT included) | 146.40 Euro/kg |
| Manufacturer | |